Buy a Speshul Edeeshon whenever you want. Literally, you could buy one right now! Do it! DO IT! Marketing, lol.
2021: IT'S REALLY NOT THAT COMPLICATED
If you're anything like me (e.g. vibe architect), you probably spent a lot of time listening to Nirvana when you were younger. Kurt Cobain's lyrics are a fiendish cryptic angst puzzle -- to the unenlightened among us anyway. Read this book and finally accept that it's really not that complicated.
A5 Hard back book
£15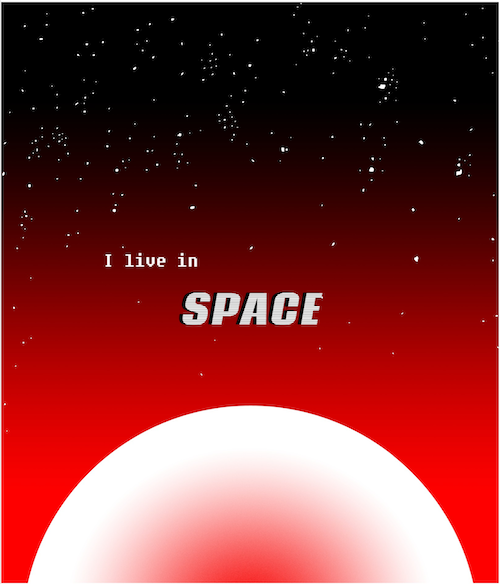 2020: I LIVE IN SPACE
This is a messy illustrated foray into the diary of a person who's trapped alone on a distant planet, with little or no contact from Home Base. What the hell are they even doing out there? You can find out VERY EASILY...
Tabloid newspaper